Doing Jewish is fun! Explore the many offerings to bring Judaism into your home and connect with other families in the Jewish community.
Shabbat Sing-Along
Hosted once a month on a Saturday morning, your whole family can join us for singing, dancing, and stories! This program is offered in-person.
Changing The World Together
Through this family-centered program, we create community and practice the Jewish value of Tikkun Olam, repairing the world.
Open Tent Be Mitzvah
Explore a program that is distinctive, meaningful, and personally curated – where your student will discover their individual identity, and share their gifts, within a Jewish context.
Outside The Box
Is your family looking for a way to incorporate Judaism into your home? Then look no further than this activity box for children ages 3-10 with all activities centered around one Jewish theme.
Join our Newsletter
We think you're great, so let's be friends! Stay up to date on news and events with our newsletter.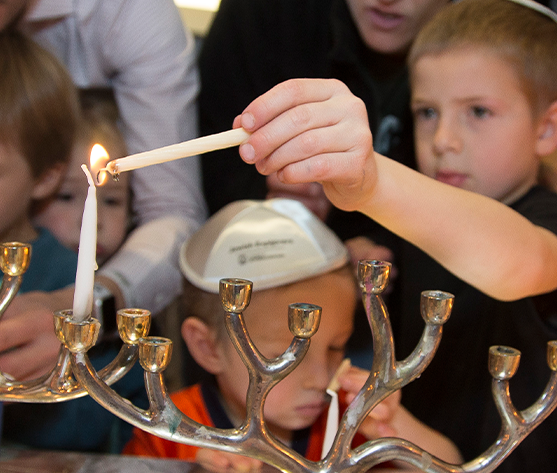 Get in Touch
We love to hear from our community, which is YOU! Whether it is to just say hello, ask a question, or you're looking for something that you can't find, we encourage you to be in touch.