Curious about Judaism and what it has to offer? Ready for a spiritual adventure?
If you're on a mission for meaning, looking to explore Jewish spirituality, or eager to dive deeper alongside your Jewish partner, we are here to both guide and walk with you! Get ready to discover the richness of Judaism, find connection, and unleash your inner explorer.
To start your exploration you will sign up for The Introduction to Judaism course (ITJ) run through the The Rocky Mountain Rabbis and Cantors (RMRC). This course is an excellent opportunity to learn about the Jewish people's history, culture, religious practices, and day-to-day life. The 26-class series is taught by various rabbis, cantors, and top educators so that students will learn from the many voices of Judaism.
Rabbi Caryn Aviv walks with each Intro to Judaism student along their journey as a source of support, guidance, and encouragement. From Jewish history to holiday celebrations, sacred texts to spiritual insights, we'll be with you through the process.
As an ITJ student with Judaism Your Way, you'll join a small group of fellow explorers on Zoom once a month for an hour-long session. It's our chance to connect, build community, and delve deeper into the enlightening topics covered in the course. We love when you bring your own questions to the table for some lively conversation! Plus, you'll have the option to meet one-on-one with Rabbi Caryn for up to three sessions (30 minutes each).
To register for the ITJ course, visit https://itjrmrc.com/ and sign-up! Once you've completed the ITJ registration, email us at askus@judaismyourway.org. We are so excited to have you join us!
Fees
While there is no fee for working with Judaism Your Way's rabbinic staff for a conversion, it is customary to make a donation. Your contribution helps support our mission and allows us to continue providing meaningful experiences to individuals like yourself.
Join our Newsletter
We think you're great, so let's be friends! Stay up to date on news and events with our newsletter.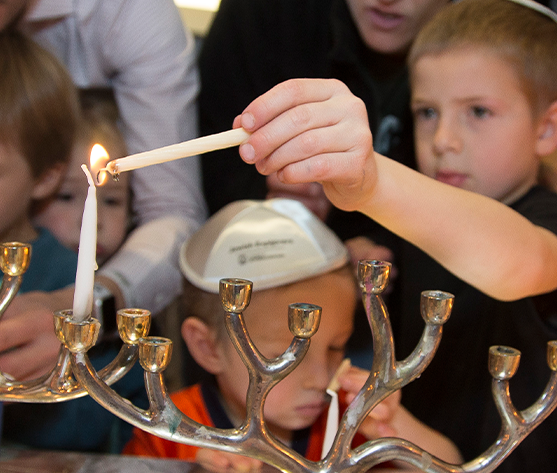 Get in Touch
We love to hear from our community, which is YOU! Whether it is to just say hello, ask a question, or you're looking for something that you can't find, we encourage you to be in touch.