Passover is an ancient, evolving, and wonderful Jewish way to celebrate the themes of freedom and liberation – within ourselves and in the wider community. Passover with Judaism Your Way is always filled with fun, warmth, and community! Each year we design programs that bring family and friends together to celebrate this festival of family and freedom.
To get a sense of what typically takes place, here's an overview of Passover 2023.
Freedom Songs
We kicked off the Passover season with an inspiring evening of Freedom Songs! In this musical journey, we trace the arc of the Exodus story, and sing out our yearning to be fully free.
Virtual Passover Cooking
We all went on a Jewish culinary tour! We made our own Ethiopian soft matzah and learned how to make Turkish charoset! This was a fun, no stress cooking experience.
Virtual Seders
We were pleased to re-stream our virtual Community and Family Seders. This allowed everyone to tune in from the comfort of their own homes to experience the community, song, and joy!
ShabbAsana
Through a unique yoga practice, yoga instructor Alec Sarche helped us nourish our bodies, minds, hearts, and souls. As Passover concluded, we also learned a bit about the spiritual and mindfulness meaning of counting the Omer.
Community Seder
Rabbis Caryn Aviv & Amanda Schwartz, Rabbinic Intern Melissa Hoffman and musical leadership were back at the Denver Botanic Gardens for a fourth night Seder! The Seder featured some of your favorite songs from High Holidays as well as the Seder classics. We paid special attention to the Passover tradition of feeling as if each of us personally participated in the Exodus through an interactive evening.
Queer Seder
We were so excited to partner with the JCC Denver for their annual Queer Seder! We gathered as a fully inclusive family with special attention to our queer community, broadly defined, to create a maximally-inclusive in-person Seder experience.
Join our Newsletter
We think you're great, so let's be friends! Stay up to date on news and events with our newsletter.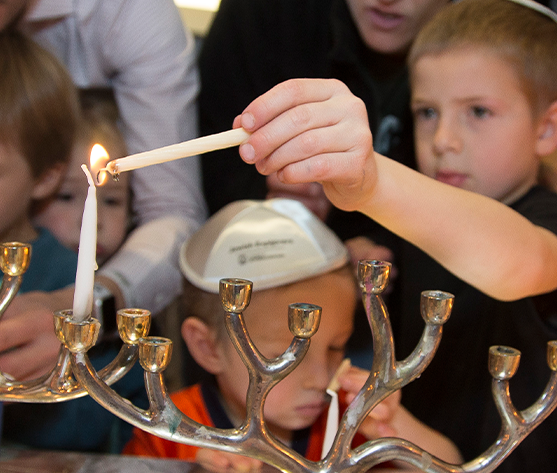 Get in Touch
We love to hear from our community, which is YOU! Whether it is to just say hello, ask a question, or you're looking for something that you can't find, we encourage you to be in touch.