Mitzvah Your Way
Mitzvah Your Way is a five-year campaign that aims to raise $7.87 million in annual and endowment giving as well as testamentary gifts for Judaism Your Way. By supporting the Mitzvah Your Way Campaign, you ensure that our organization will exist in perpetuity to continue providing our warm and welcoming services to more Jews and their loved ones in Colorado.
Your gift to Mitzvah Your Way is more than a gift: it is an affirmation that our vision of an inclusive Jewish community will remain an important facet of the Jewish community in Colorado. It is your commitment to a Judaism where all Jews and their loved ones can find their way in, participate, explore, and grow. It is your opportunity to become a stakeholder in a Judaism that truly and fully belongs to us all.
As an added incentive, all Mitzvah Your Way gifts to the endowment fund may be matched, dollar-for-dollar, by the generosity of the Sturm Family Foundation.
Judaism Your Way is an organization grounded in a philosophy of meeting people wherever they are on their Jewish journeys, without judgment. Won't you please become an investor in our community and help us to say YES! to even more Jews and their loved ones in the greater Denver/Boulder Metro Area for years to come?
Want to learn more?
Click the button below to connect with Amy Leszman, Development and Grants Senior Manager, to learn more about the Endowment Campaign and how your gift can make a difference.
Join our Newsletter
We think you're great, so let's be friends! Stay up to date on news and events with our newsletter.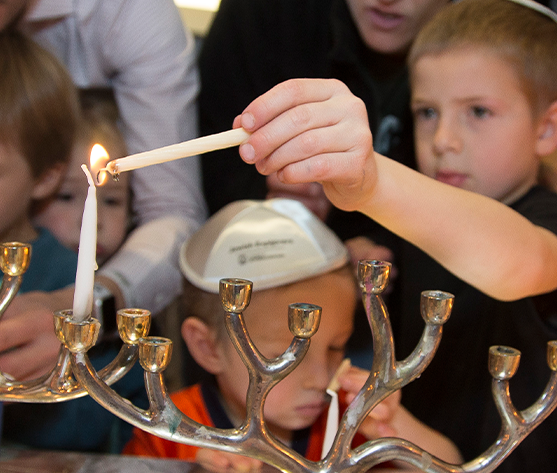 Get in Touch
We love to hear from our community, which is YOU! Whether it is to just say hello, ask a question, or you're looking for something that you can't find, we encourage you to be in touch.