Saying goodbye to a loved one is never easy and we offer our deepest condolences to all who are experiencing loss.
Judaism Your Way is here to provide support, comfort, and guidance during this difficult time, ensuring that every aspect of your loved one's funeral reflects their unique life and spirituality.
Funerals
Our compassionate team of rabbis and staff is dedicated to helping you navigate the funeral planning process with sensitivity and respect. Whatever your loved one's spiritual journey or relationship with Judaism, we are committed to honoring their wishes and creating a service that aligns with their values.
If you need immediate assistance with a funeral, we encourage you reach out directly to our partners at Feldman Mortuary.
Unveilings
An unveiling is when a family and loved ones gather at the graveside to 'unveil' or reveal the headstone, typically a year after losing a loved one. It's an opportunity reflect on the year of mourning, and share memories of the loved one. Our open tent is a safe and welcoming space for all mourners, regardless of background, religious affiliation, or level of Jewish observance. Losing a loved one is a deeply personal and emotional experience, and we are here to walk alongside you as you honor your loved one's life and legacy.
Fees
Funerals: $650
This includes up to three hour-long planning meetings and the ceremony officiation.
Unveilings: $250
This includes two hour-long planning meetings and the ceremony officiation.
Judaism Your Way is committed to ensuring that funeral services are accessible to everyone, regardless of financial circumstances. Payment plans and scholarships may be available.
We are here to help! If you would like to inquire about funeral or unveiling services, please complete the inquiry form through the button below or call us at 303-320-6185.
Join our Newsletter
We think you're great, so let's be friends! Stay up to date on news and events with our newsletter.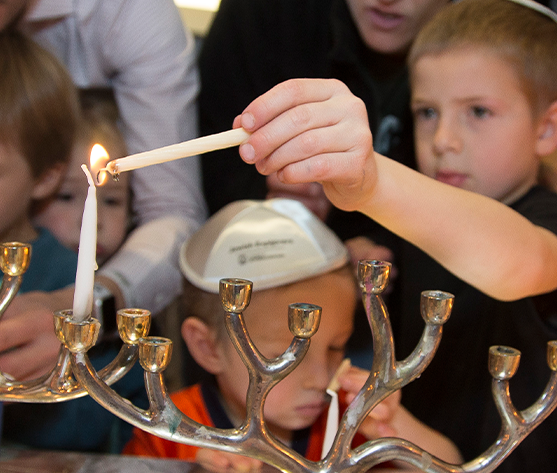 Get in Touch
We love to hear from our community, which is YOU! Whether it is to just say hello, ask a question, or you're looking for something that you can't find, we encourage you to be in touch.