Hands-on Jewish learning with peers
This model is geared towards tweens who want to learn with peers within a two year period. In Year One students explore Judaism 101 through experiential learning. After year one, students pick the Torah or Chai cohort – their inclusive community as they explore designing their unique Shabbat service.
Year One
During Year One of the Open Tent Be Mitzvah program, students come together once a week for 90-minute classes. Students explore Judaism 101 through two distinct lenses. The first lens is all about experiential learning! We explore Shabbat and Jewish holidays through games and cooking, we discuss what it means to be a mensch (being a good person), we engage in readers theater and we encourage students to think about different concepts of the Divine. The second lens asks students to figure out what it all means to them and how they connect with Judaism in a meaningful way.
Year Two
There are also two lenses in Year Two. The first lens is taking a deep dive into the Shabbat service, learning the themes of prayers and discovering their own leadership voice. The second lens is the Jewish Wisdom Project which we divide into two cohorts, Torah and Chai, and revolve around the student's educational and personal goals for their coming of age. The year culminates in their debut as a teacher and leader of Jewish wisdom for their guests
Within each cohort, students have the freedom to shape their service's content and atmosphere. Sharing Torah (Jewish wisdom stories) is a key part of each students' journey, whether it is inspired by biblical texts or lessons from personal growth. We cherish and value every student's teachings equally.
Want to know more about each cohort? Let's meet them!
Both the Torah and Chai cohorts offer strong and inclusive options for students embarking on their Be Mitzvah journey, celebrating the diverse ways in which students can connect with Judaism and find their own distinct leadership voice.
Torah Cohort
This cohort is perfect for students seeking a deep engagement with the Torah during their ceremony. The Torah – the collection of Jewish wisdom stories – takes center stage and this can take many forms:
Reading from the Torah (either in Hebrew or by using transliteration)
Writing a D'var Torah (an interpretation of ancient wisdom for today)
Leading a Torah study or creating a monologue or dialogue inspired by the Torah portion.
Students can also choose the Torah portion being read the weekend of their ceremony or any Torah portion that speaks to them.
For those interested in learning to chant from the Torah in Hebrew, we can connect them with a tutor for an additional cost outside of class time. We are happy to provide a list of wonderful tutors to choose from.
The goal of this cohort is to make the Torah shine in a way that resonates with the student!
Chai Cohort
This cohort is for students who want to take a deeper dive into Jewish wisdom in a unique, experiential, creative and personally meaningful way. We have a number of choices within this cohort, and we've had students create their own ceremony outside of these options guided by their own coming of age goals. Let's explore some of the options:
13 Challenges: Life is a journey, not just a destination. In this track, students take on Jewish and secular challenges that promote personal growth and responsibility. Examples range from interviewing professionals to conquering physical feats or exploring culinary traditions. At the students ceremony, they share not only about the challenges they undertook but, more importantly, what life lessons they learned about themselves through doing the challenges.
Research Project: For those passionate about a specific aspect of Judaism, students can delve deep into a topic of interest and share their insights with guests. Students have done projects that have covered Jewish women who broke barriers and famous LGBTIQ+ Jews. Students have cooked their way thorough the Jewish year and created art inspired by Jewish holidays.
4 Worlds: Students who follow this approach create an immersive experience for their guests, inspired by the Kabbalistic concept of the four worlds: physical, emotional, intellectual, and spiritual. With the artistic freedom to design a service that showcases their unique strengths, it's an opportunity for students to find their own leadership voice and make their Be Mitzvah truly memorable.
The Be Mitzvah Ceremony
Be Mitzvah ceremonies are led by the student in a venue of their choice. Families have hosted ceremonies in parks, in back yards, in hotel ballrooms, in synagogues and in backyards.
Program Details for 2023/24
Location, Days & Times
Boulder classes are held September 25 through the end of May. Metro Denver classes are held September 4 through the end of May. All classes run in the evenings after school. More detailed location information will be shared upon registration.
Boulder (located in East Boulder) – Tuesday or Wednesday – 4:30-6:00 pm
Central Denver (located near 1-25 and S. Broadway) – Tuesday or Thursday – 5:00-6:30 pm
South Denver (located near S. Colorado Blvd. and E. Hampden Ave. – Wednesday – 4:45-6:15 pm
Cost for 2023/24
Year 1: $2,200
Year 2: $4,700
We never want cost to be an issue and we are offering the following incentive programs as well as very flexible payment plans (just connect with our team to discuss options).
Incentive Opportunities for 2023/24
Refer a Friend! Refer a friend to our program and you and the friend will EACH receive $100 off the cost of tuition.
Sibling Discount! If you have a student who is already enrolled or has already completed one of our Be Mitzvah programs, receive $100 off the cost of tuition.
Offers CAN be combined!
Payment plans are available – please just connect with our team
Want to learn more about the Open Tent Be Mitzvah program? We are here to help! If you would like to ask a question, or you're looking for something that you can't find, we encourage you to be in touch.
Join our Newsletter
We think you're great, so let's be friends! Stay up to date on news and events with our newsletter.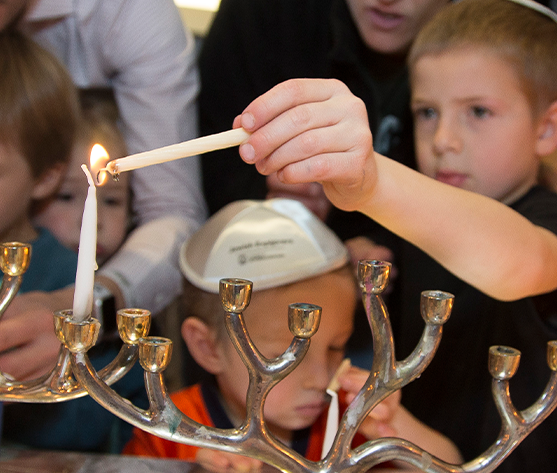 Get in Touch
We love to hear from our community, which is YOU! Whether it is to just say hello, ask a question, or you're looking for something that you can't find, we encourage you to be in touch.